Voting for submitted DynamicsCon sessions (the FREE virtual conference that is taking place March 16 – 18th 2021) is now open until January 22nd! There are a lot of great sessions so be sure to go get registered for the conference and vote on sessions!
I have one solo session available along with one I would be co-presenting with my colleague Frank Vukovits with.
Understand User Licensing to Help Reduce D365FO Cost
Trying to understand, analyze, and reduce user licensing costs in Dynamics 365 for Finance and Operations (D365FO) can be a confusing process. If the new licensing model has you perplexed, or if you are worried about being compliant when your renewal occurs, join me for an overview of how to navigate through the process, and potentially reduce your licensing costs in the process.
Top 10 Security Gotchas for D365FO – Don't be a Gotcha!
In this session, we will review the most common security-related mistakes companies make when upgrading or implementing Dynamics 365 for Finance and Operations. From who owns security, to who should implement it, and everything in between, we will provide proven project approaches that can keep your company off the security gotcha list. The content of this session is geared toward an audience with beginner-level knowledge of the subject area.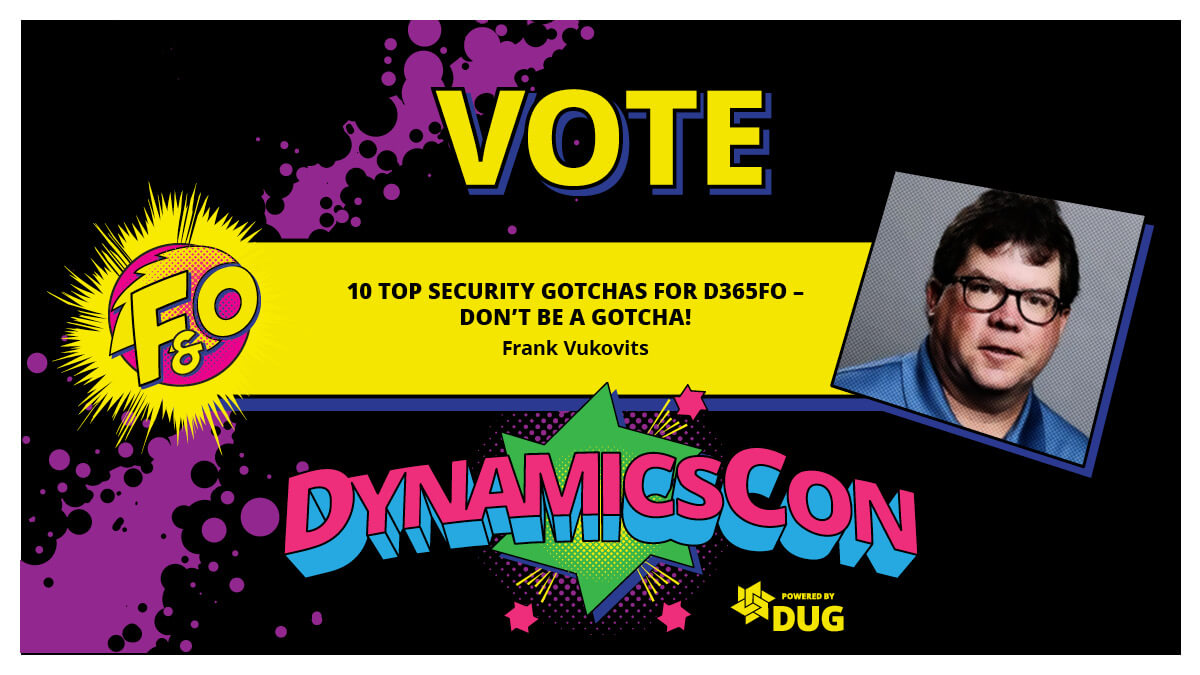 How to Vote for Sessions
To vote for sessions you will need to register for the event (it is free!) and then you will be able to vote for the sessions you would like to be presented here.
Looking forward to a great event and hopefully will be presenting a session there!