If you are looking for an in-depth D365FO security course that will take you from a security novice with no prior knowledge of the subject to having a deep understanding of security, audit, and compliance topics and functionality within D365FO. This is the course for you!
Dynamics 365 for Finance & Operations Security Course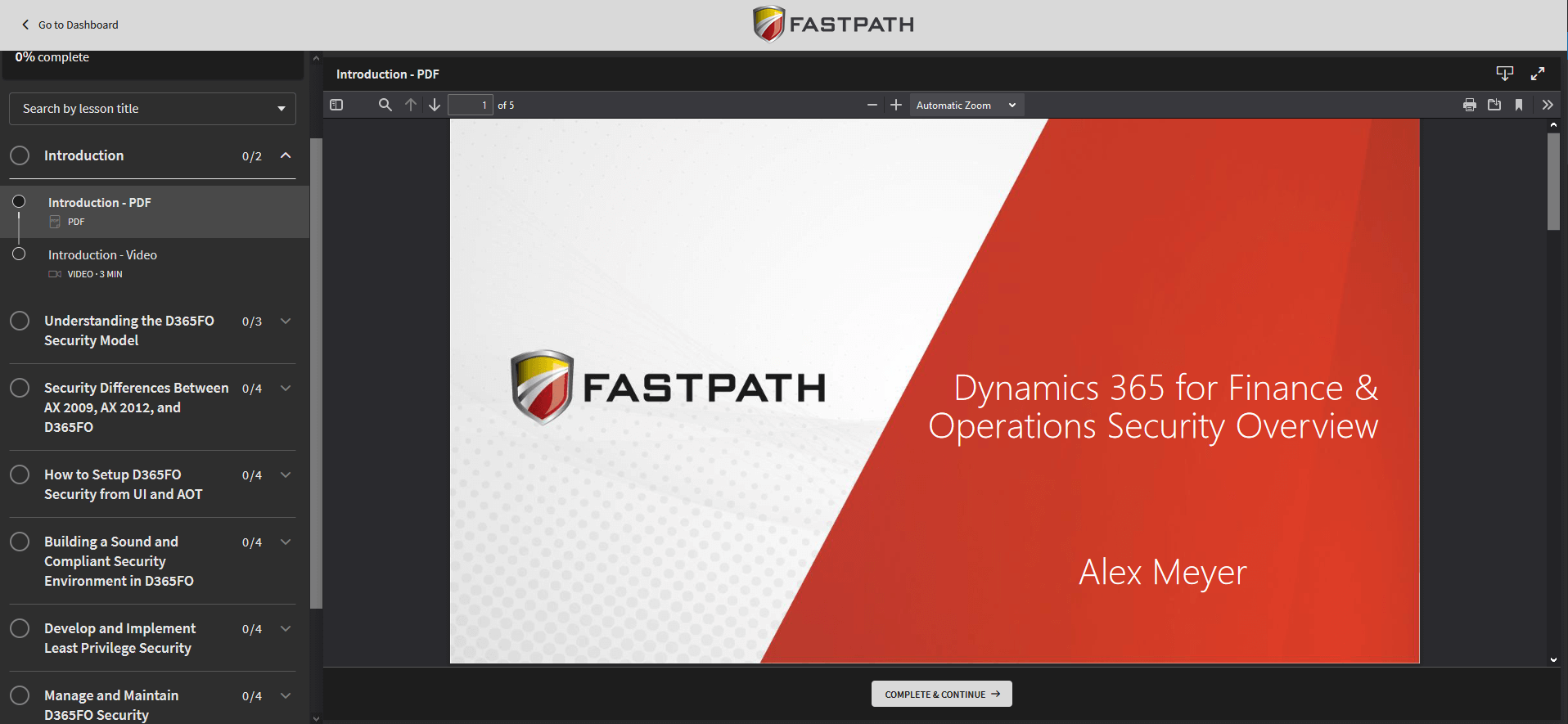 The course covers:
Understanding the D365FO Security Model
Security Differences Between AX 2009, AX 2012, and D365FO
How to Setup D365FO Security from the UI and AOT
Building a Sound and Compliance Security Environment in D365FO
Develop and Implement Least Privilege Security
Manage and Maintain D365FO Security
Other Advanced Security Topics including:

Field-level security
Extensible Data Security (XDS)
Table Permission Framework (TPF)
Using Azure AD Group Security
Utilizing Organizational Hierarchies to Help With Legal Entity Restrictions
And other topics!
Each lesson has a video walk through with demos in the product, PowerPoint slides that are downloadable, and a quiz to test that topic's understanding.
I plan on updating this course with new features and functionality as they become available from Microsoft.
If you are interested please check out the course listing and reach out with any questions you might have! Also a big thank you to my colleagues Trish Boccuti and Heather Robinson for helping me finalize and publish the course!