It's that time of year again for the Dynamic Communities Summit North America conference coming up the week of October 5th – 9th. Obviously this year will be slightly different as the entire conference will be virtual but I will again be presenting a number of sessions (with some help from a colleague of mine Frank Vukovits).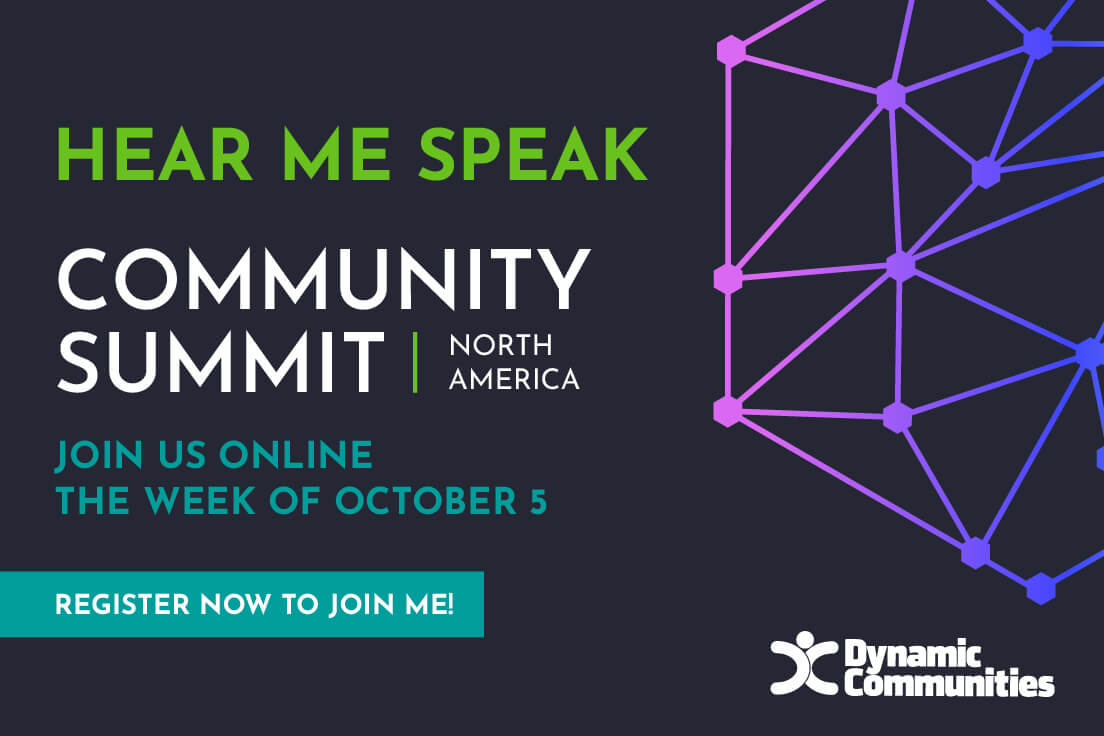 Educational Sessions
Security Tips, Tricks, and Hacks in D365 Finance and Supply Chain
Join us as we look at some tips and tricks of designing/configuring security in D365FO and what you should be aware of when updating security. Topics covered will include:
• Impact of changing security via UI vs AOT
• Tools to help moving security between environments
• How to be able to have a role test workspace
• View object and licenses for all roles
• Setup and configure least privilege
• Impact of security changes on user licensing
Maintaining Strong Security In The Work From Home World
Some companies allowed remote workers in the past, yet others have not until the Coronavirus arrived. Security and access to data, like the rest of your business processes, needs to now be looked at a bit differently. The good news is that it's likely your company has many techniques in place already, or ready to implement. However, some controls are often overlooked, and a since 'a chain is only as strong as its weakest link,' it's critical all security controls are addressed. Discover commonly overlooked controls and the steps to ensure security is not compromised with a remote work force.
10 Top Security Gotchas – Don't be a Gotcha!
In this session, we will review the most common security related mistakes companies make when upgrading or implementing Dynamics AX/Dynamics 365 Finance, Supply Chain Management. From who owns security, to who should implement it, and everything in between, we will provide proven project approaches that can keep your company off the security gotcha list.
Demystifying User Licensing in D365 Finance and Supply Chain
Trying to understand, analyze, and reduce user licensing costs in Dynamics 365 for Finance and Operations (D365FO) can be a confusing process. If the new licensing model has you confused, or if you are worried about being compliant when your renewal occurs, join us for an overview of how to navigate through the process, and potentially reduce your licensing costs in the process.
Fastpath Partner Showcases
Security Admin, Financial Controls and Compliance Made Easy with Fastpath Assure
If you manage the security of your company's data, while challenging, you also have the opportunity to be a champion for your company with the right tools. In this session, learn how Fastpath can help provide your company to answers important questions like: Do you know who has access to your data, what they are doing with that data, and the risks to your data? With the Fastpath Assure cloud platform, you can answer these questions and provide an internal control framework to meet your compliance needs. Get rid of manual, prone to error, security related tasks and replace them with solid controls around user access, segregation of duties, tracking changes to critical data, and setting up new users. Fastpath will help your company take your security by design to the next level. We also will review the native controls in Dynamics 365F&O/AX around security, showing where Fastpath can help fill gaps and improve efficiencies in security reporting. In today's world, with GDPR, SOX, and ever-growing number of audits, having the right security and financial controls in place is more important than ever. This session will show how the Fastpath governance, risk, and compliance solutions can help your company become a security and compliance superstar.
Security Administration and Licensing in Dynamics 365 F&O Made Easy Peasy with Fastpath Security Designer
Are you finding managing and administering security to be one big headache? Want to get back to you day job? Are you concerned the roles you are building may provide more access than you are aware of? Concerned you are over provisioning security and going to get hit with a large license bill later? If you answered yes to any of these questions, please join this session where we show how the Security Designer tool from Fastpath can make all these problems vanish. We will show you how Security Designer makes it just plain easier to manage security day to day, but also more importantly helps you design and test security, before deploying to production. We will cover security best practice ideas around least privilege and how you can save money from a user licensing standpoint with Fastpath's easy licensing reports. Security is hard, let us show you how with Fastpath Security Designer it does not have to be so!
Also I will be around the Fastpath booth and might even be in the AX/D365FO medic station during the week. If you want to chat about security, audit, and compliance feel free to reach out! Looking forward to seeing you all there!