I'm excited to be speaking in-person at a couple upcoming conferences and sharing my knowledge and expertise! Here are two spring 2023 conferences I am speaking at!
DynamicsCon Live!
DynamicsCon Live! is being hosted in Scottsdale, Arizona from May 22nd – May 25th and looks to have an awesome line up of speakers and content!
I am presenting two sessions at the conference, the first is D365FO Telemetry Data Overview. In this session we will look at the telemetry data feature now available to end users as part of the 10.0.30 release. We will look at how to enable and configure this feature, how to query the data via the Kusto Query Language in Azure Application Insights, and the options for exporting and extracting the data to data analysis tools like PowerBI. We will also look at accessing the data via the Application Insights API.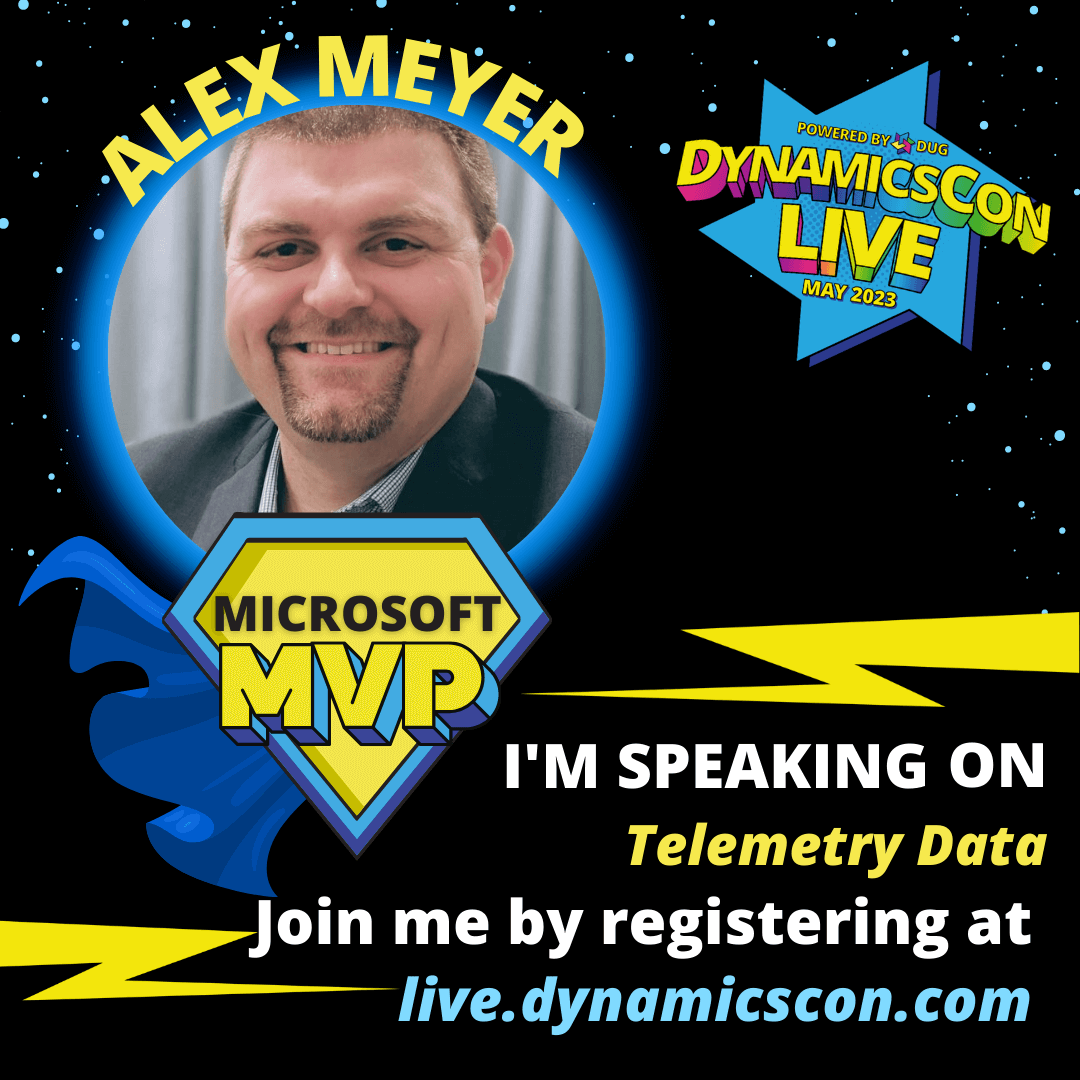 The second session is How to Successfully Utilize XDS to Minimize Risk in D365FO. In this session we will examine what functionality Extensible Data Security (XDS) provides, how to successfully setup and configure multiple real world end user scenarios, and the impact enabling this feature has on your user security. We will also discuss how this feature can help minimize risk within your organization and weigh that against the potential performance impact it can have.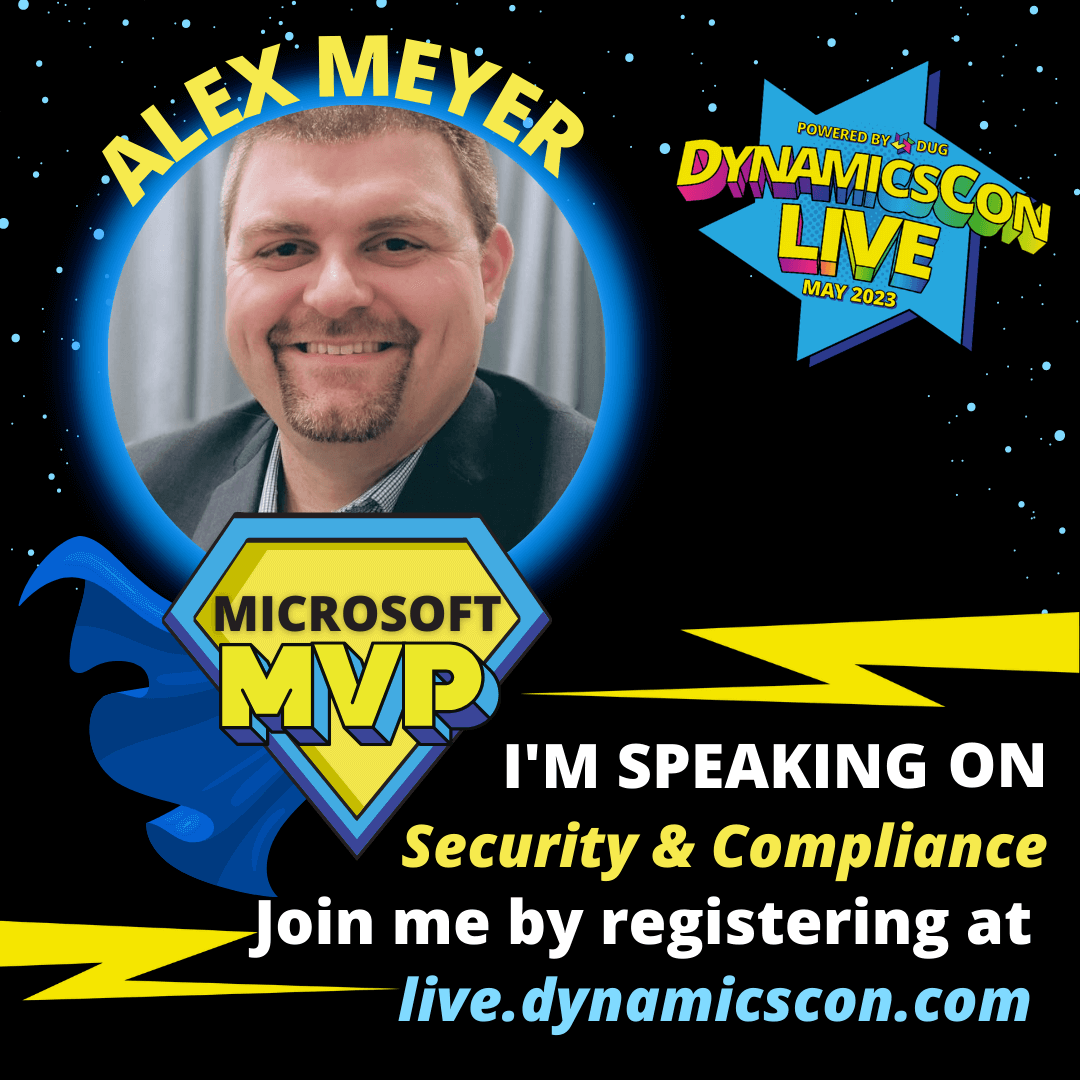 DynamicsMinds
The newcomer to the list of Dynamics conferences, DynamicsMinds is being hosted in Portoroz, Slovenia and is taking place May 22nd – May 24th. Unfortunately this is occurring at the same time as DynamicsCon Live so I will be presenting my session virtually. This conference as well has a content packed session lineup so be sure to check it out!
My session will be D365FO Security and User Licensing Overview. In this session we will go through an overview of the D365FO security model and how it directly impacts user licensing. We will cover the process of how you would go about implementing least privilege security and how this can save your company money via reduced licensing costs.