With D365FO 10.0.15 now generally available, its time to look to see what has been updated for user licensing. There are definitely some updates in this release!
If we navigate to System Administration -> Security -> Security Configuration -> Go to a Role/Duty/Privilege -> View Permissions we can now see that the License area in the upper left hand corner now shows the privilege license SKU information about the security layer.
In the License column we can see that that the privilege license SKU information is also showing up here. Keep in mind that even though this license information is shown on each securable object row, it is still tied to the privilege. We can also see that there are some privileges that have the license type of Operations, this means that this privilege does not have a specific privilege license SKU tied to it, and therefore any base license will meet the license requirement.

The privilege license SKU information has also made it into the user role assignment process. If you navigate to System Administration -> Users -> Users -> Select a User -> Assign Roles on the right hand column you can see the license type associated to the role.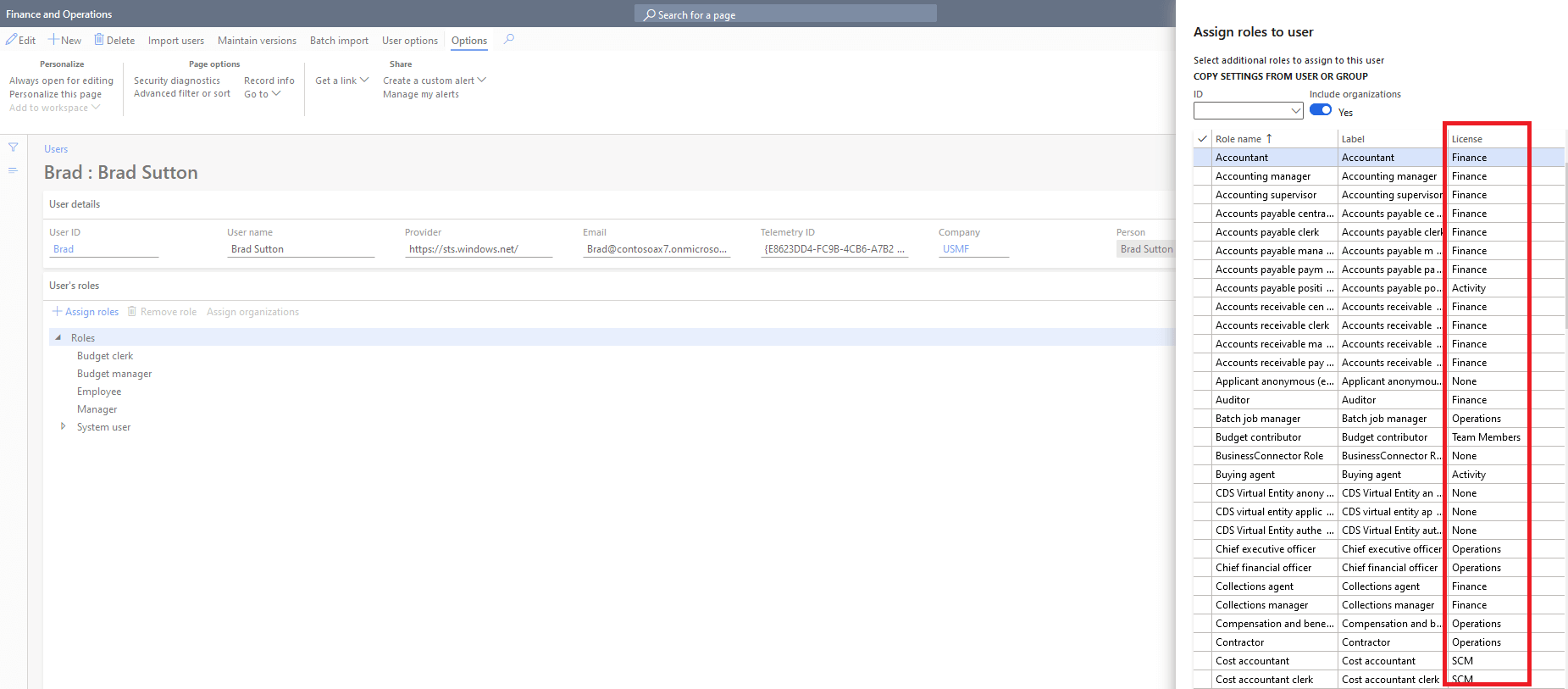 Resources
I have also updated the Privilege License Excel document to be applicable to PU39/10.0.15, this document shows the association between privilege and license SKU information: