Updating Process for Determining User Licensing
In this post I don't have any new or changing information to share about user licensing in D365FO, but I wanted to clarify the steps for determining user licensing diagram from my last post. I've revamped the flow of the decision tree slightly to make it more explicit and hopefully easier to read.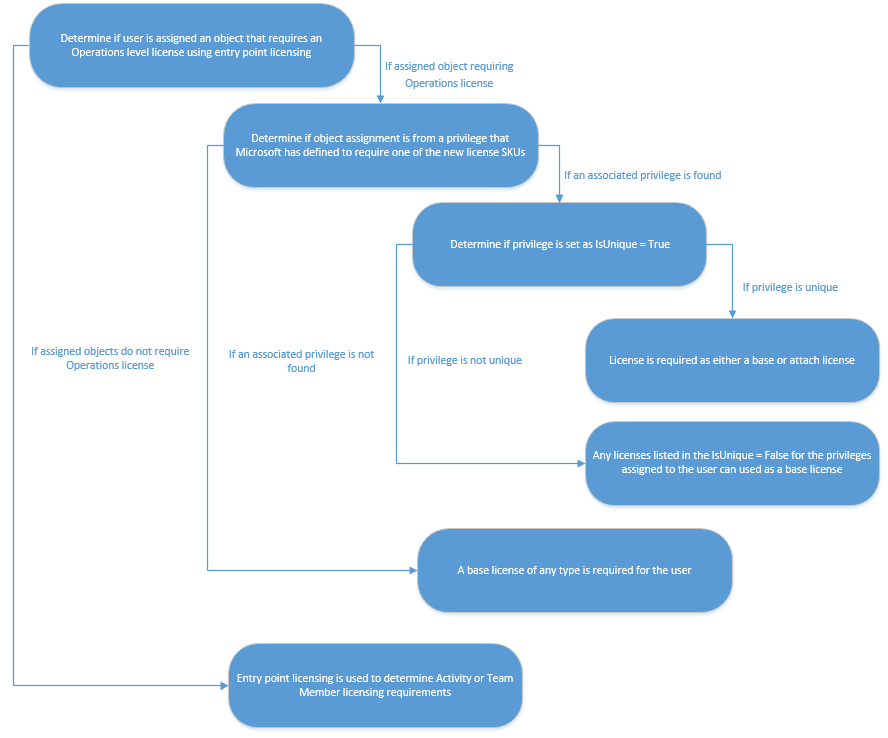 New Licensing Guide Released by Microsoft
Also I wanted to share that Microsoft has released the July/August 2020 licensing guide for Dynamics 365 products.