The month of March will be very busy for myself and other colleagues at Fastpath as we will presenting sessions at Dynamics Communities conferences as well as leading an academy session.
Academy Class – March 4th
This Dynamics Communities academy class will be a complete overview of D365FO security and starting from a beginner level and going to advanced. It will be done over the course of 4 hours using GoToMeeting webinar. We will be looking to meet the following objectives:
Understanding D365FO security model and its effect on user licensing
Being able to set up D365FO security from either the user interface or AOT and understanding the implications of both methods
Understanding the tools, features, and resources available from a security perspective within D365FO
Understanding least privilege security principals and being able to utilize it within D365FO
Being able to set up best practice security management and maintenance
You can register for the class and view the course outline here.
User Group Focus 2019 – Houston, Texas (March 11th – March 14th)
Focus is always a favorite conference of mine as the sessions are 90 minutes long and we get to do deeper more technical dives into topics. I will be presenting or co-presenting sessions in both the D365UG/AXUG and D365BC/NAVUG tracks including:
Here is the conference information about both tracks:
D365UG/AXUG Schedule and Session Information
D365BC/NAVUG Schedule and Session Information
Registration information available by clicking on the image below.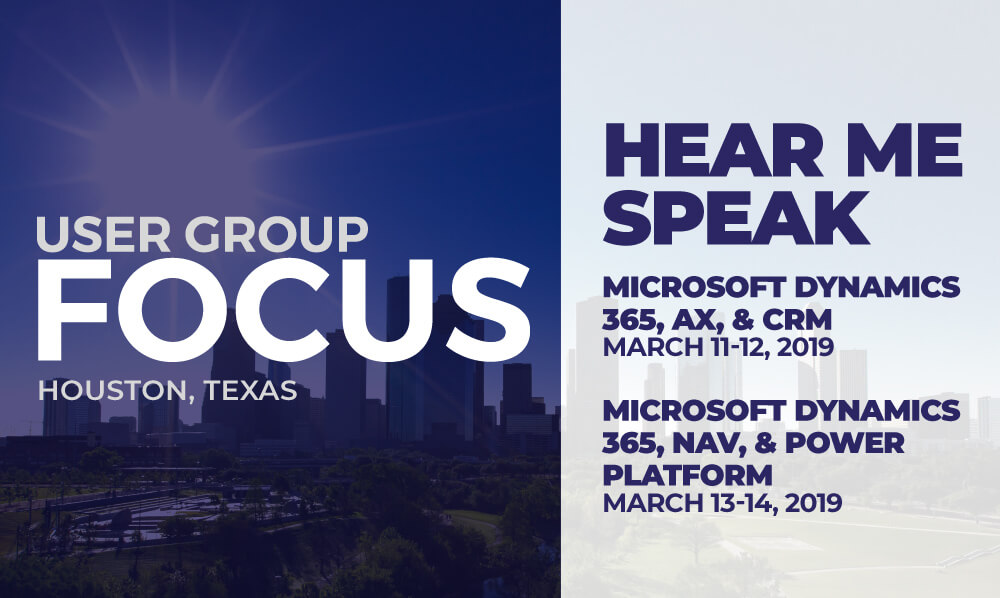 Summit Europe 2019 – Amsterdam, Netherlands (March 27th – 29th)
One of the newer conferences I am attending is the Summit Europe (formerly Summit EMEA) User Group conference. This is a great conference to meet up with users and client's that reside in the EMEA's. the sessions I am presenting here include:
Here is the full conference schedule:
Registration information available by clicking on the image below.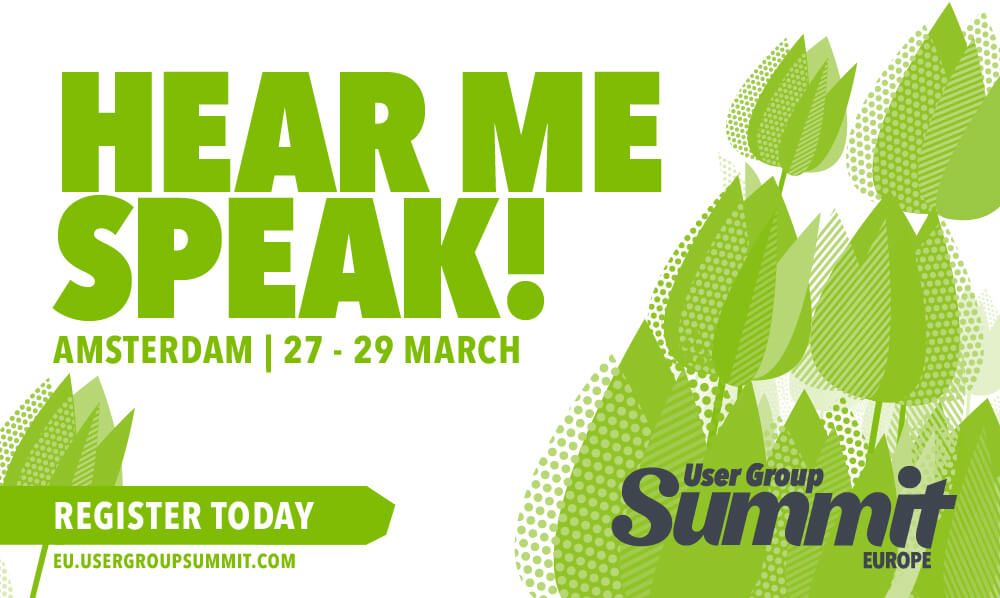 Looking forward to seeing some of you at one or more of these events and providing some great content!