Last week was one of my favorite weeks of the year professionally with the Dynamics Communities North America Summit conference this year hosted in Charlotte, North Carolina. I wanted to share the sights of the conference from my experience!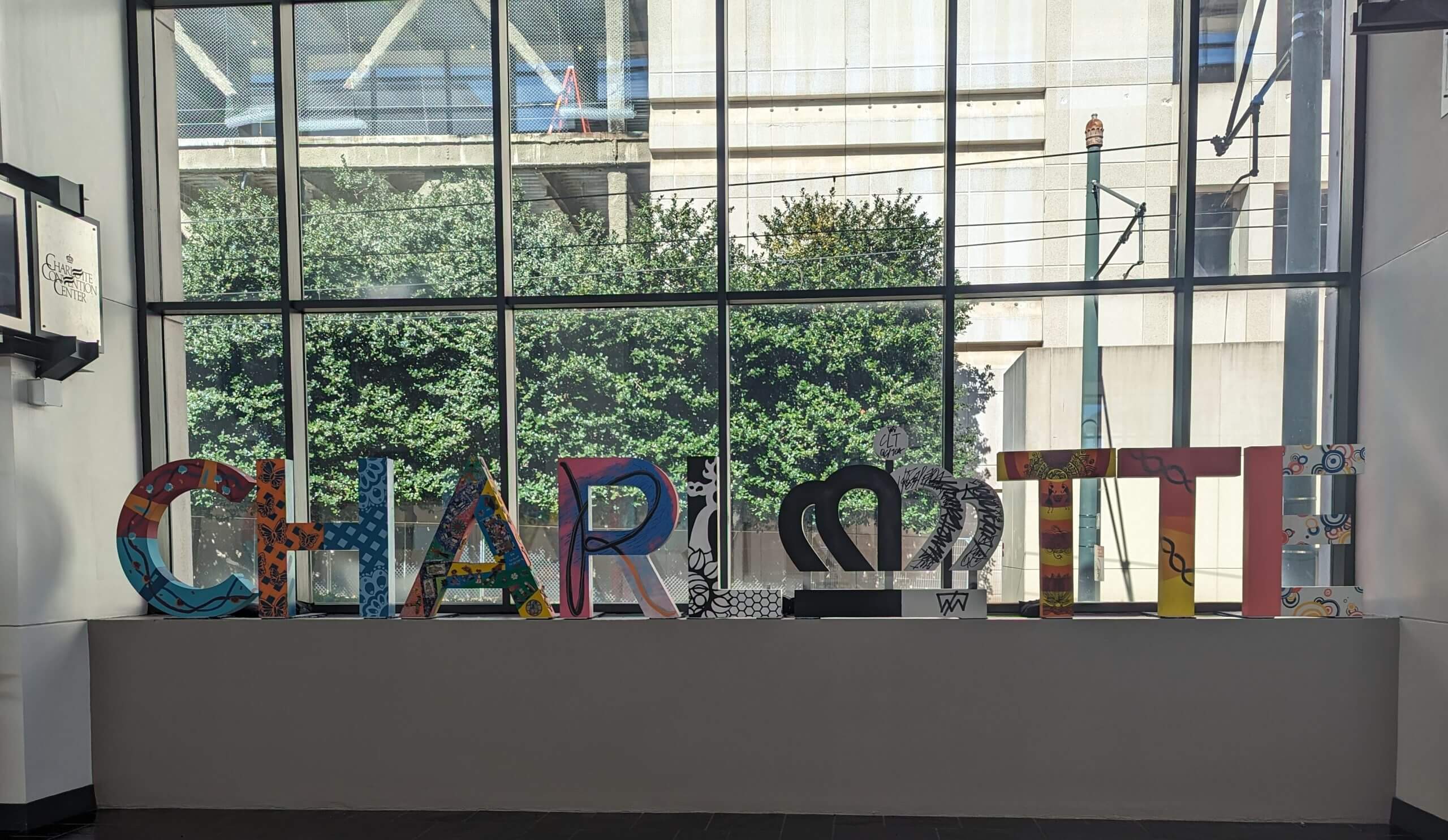 Dynamics 365 Finance & Operations Security Overview Academy Class
My Summit week started off with teaching a pre-conference academy class where we discussed all things D365FO security, from creating security in the UI and AOT as well as best practices and advanced security topics. There was great discussion and learning all day!
I also offer this class as an on-demand online class, for more information check out the course page.
Developing customizations and extensions for D365FO using Git for source control and continuous integration.
I started off Tuesday morning attending a session taught by fellow Microsoft MVP Nathan Clouse on how to utilize the Git source control framework within D365FO. It is interesting to me that Git is not natively supported by Microsoft for use with D365FO projects. If you are not satisfied with using TFS or are looking to implement a source control system for D365FO I would highly recommend evaluate using Git.

D365FO Telemetry Data
Later on Tuesday, I presented a session on the new D365FO telemetry feature. We discussed how to enable the feature, what data is captured, and potential use cases for this data. There were a lot of great questions and some really cool ideas on how to use this data that I hadn't even thought of!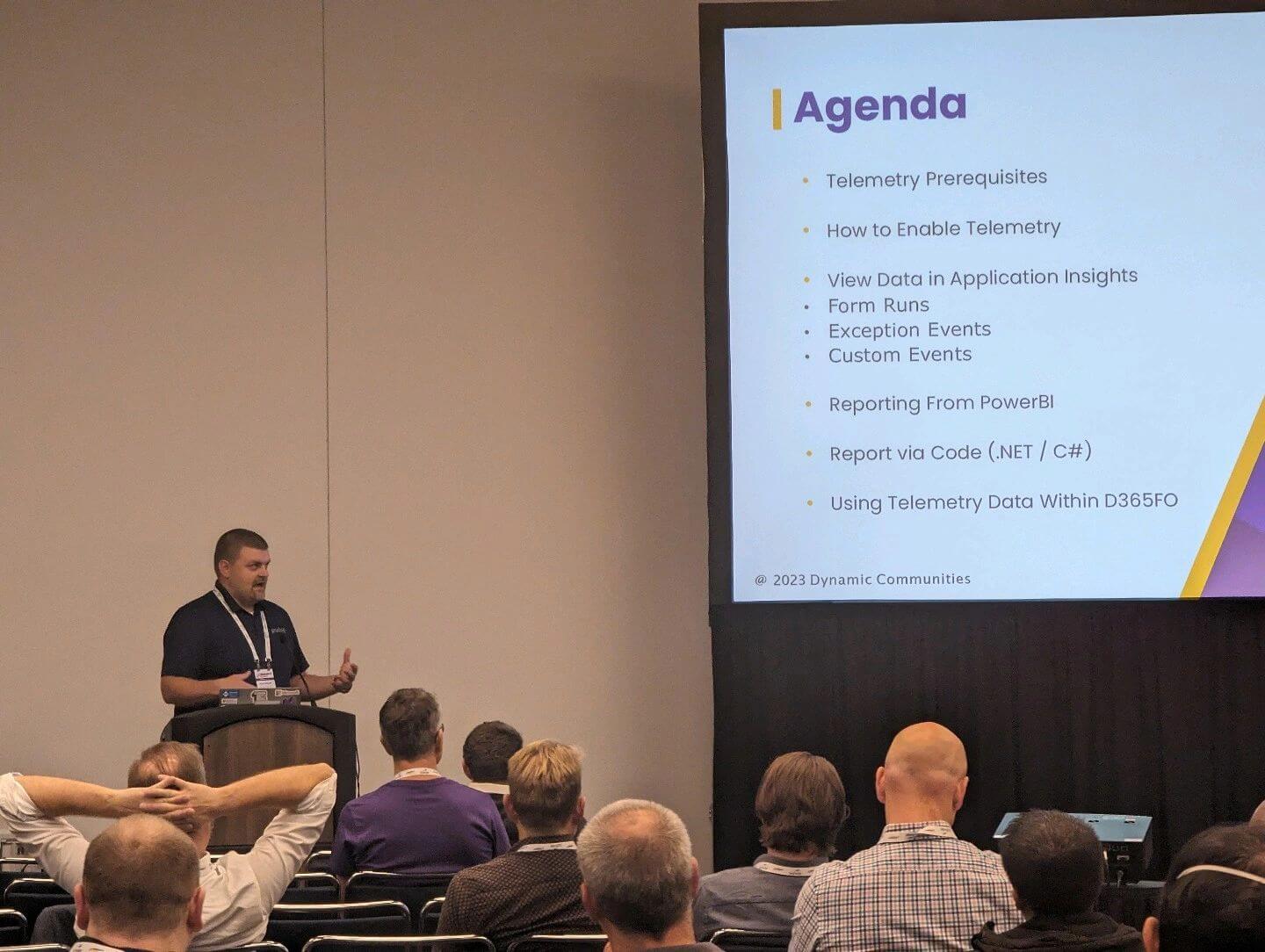 Dynamics AX/365FO General Session
I was thrilled to be asked to be a part of the Dynamics AX/365FO General Session this year! I have never had that experience before and was able to present on new features and functionality from a technical perspective in D365FO. I was also able to present with this amazing group of Microsoft MVPs and community leaders!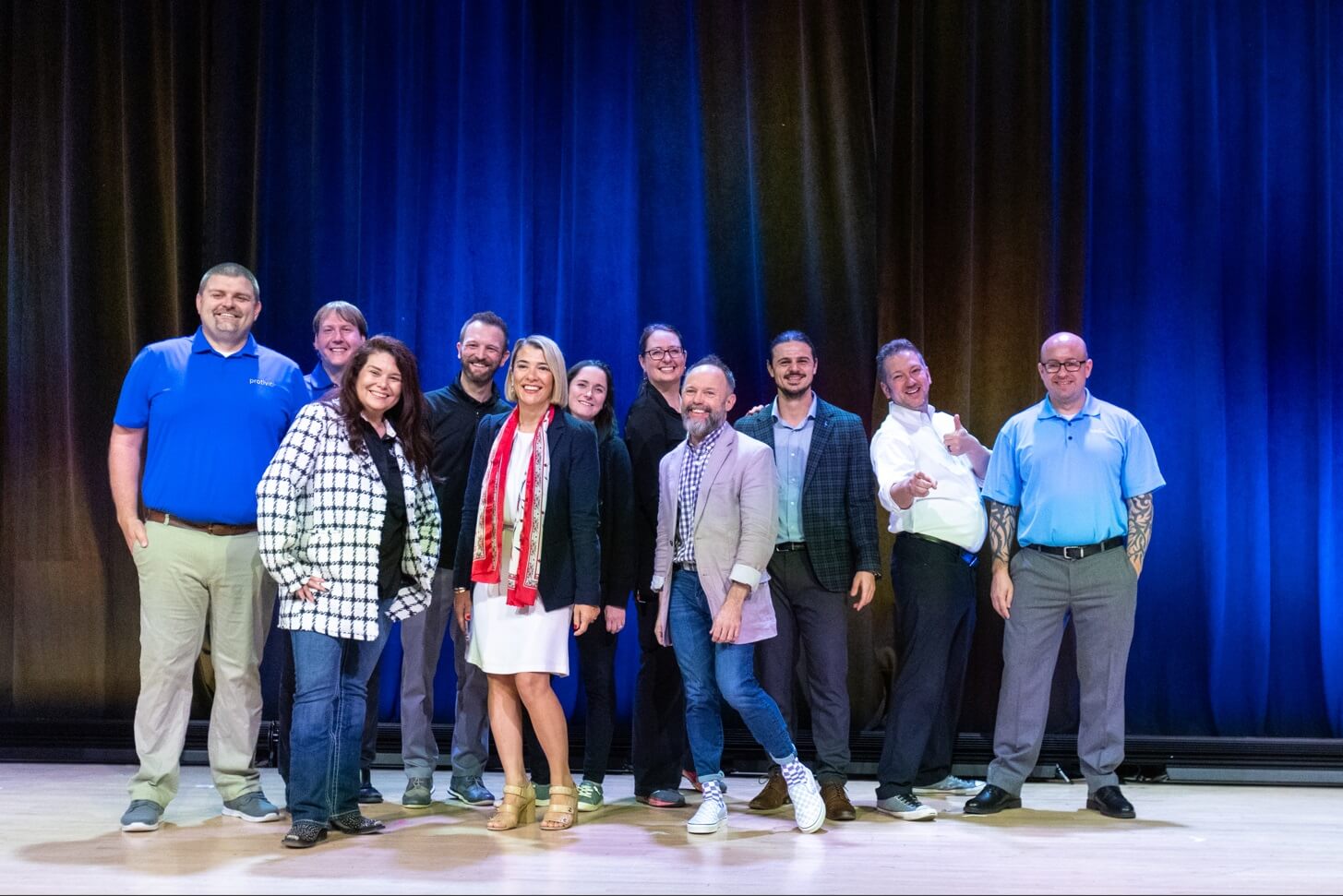 From left to right: Peter Ramer, Crystal Ahrens, Andrew Lencsak, Elif Item, Anne Krupke, Kelly Gustafson, Bobby Small, Christian Segurado, Justin Carter, Nathan Clouse
My view from the stage after the general session ended.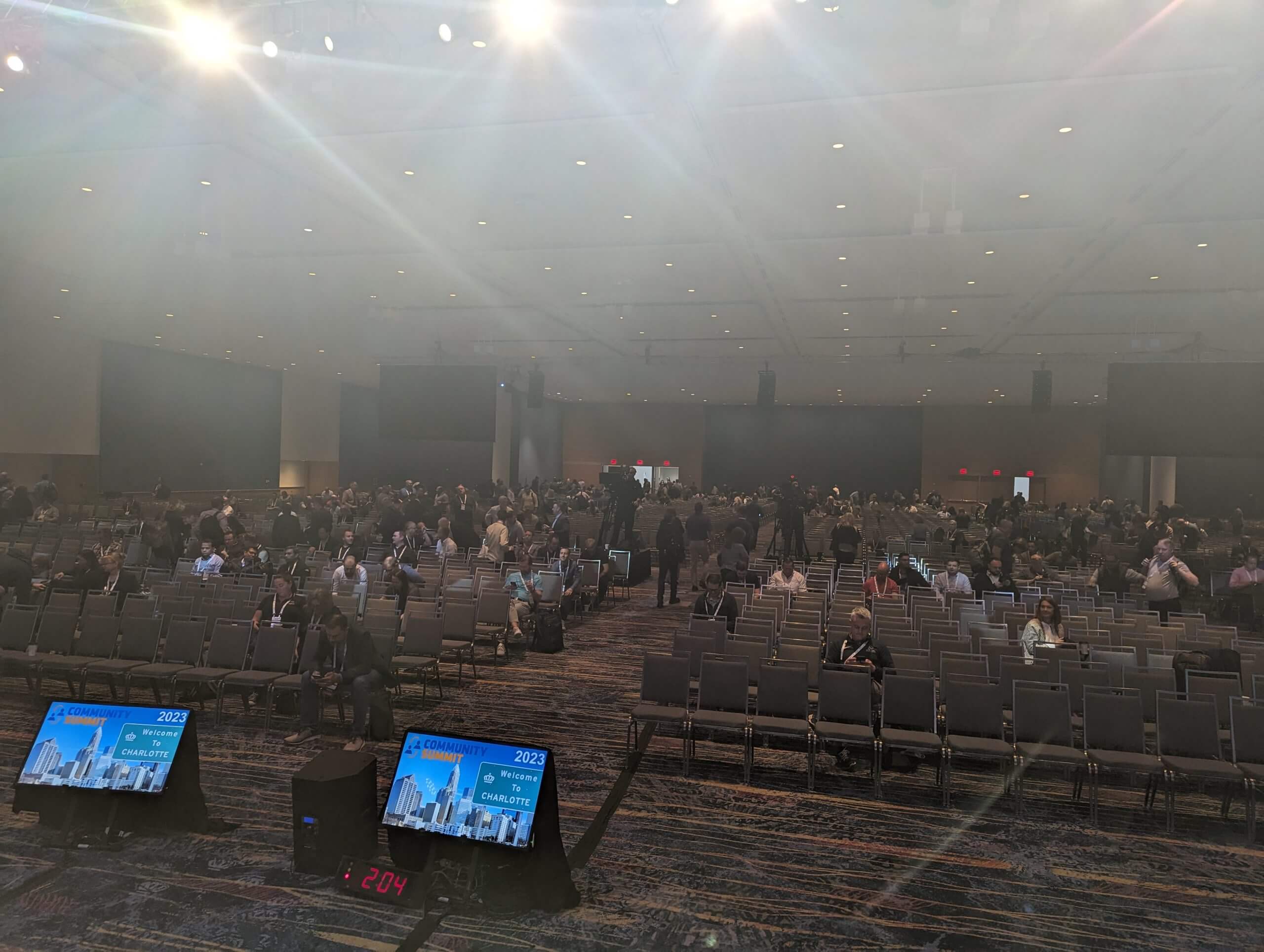 That afternoon, I was invited to the Worqflow happy hour, it was great to network and chat with Worqflow team members and discuss trends and best practices on building the best Microsoft Dynamics teams. Thanks to Danny Enright and the rest of the Worqflow team for the invite!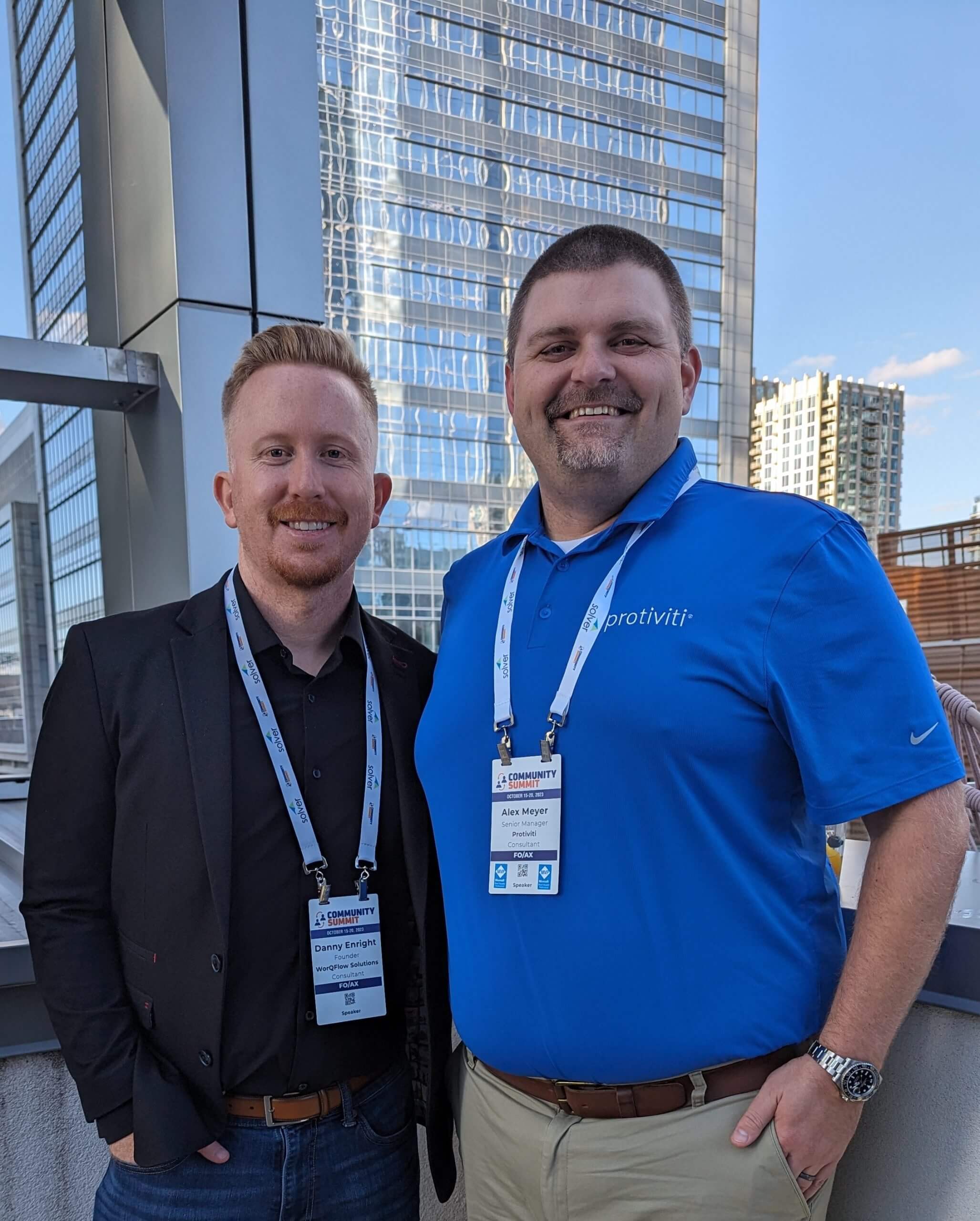 Then it was time to head to the conference hosted event, which was a tour of the NASCAR Hall of Fame.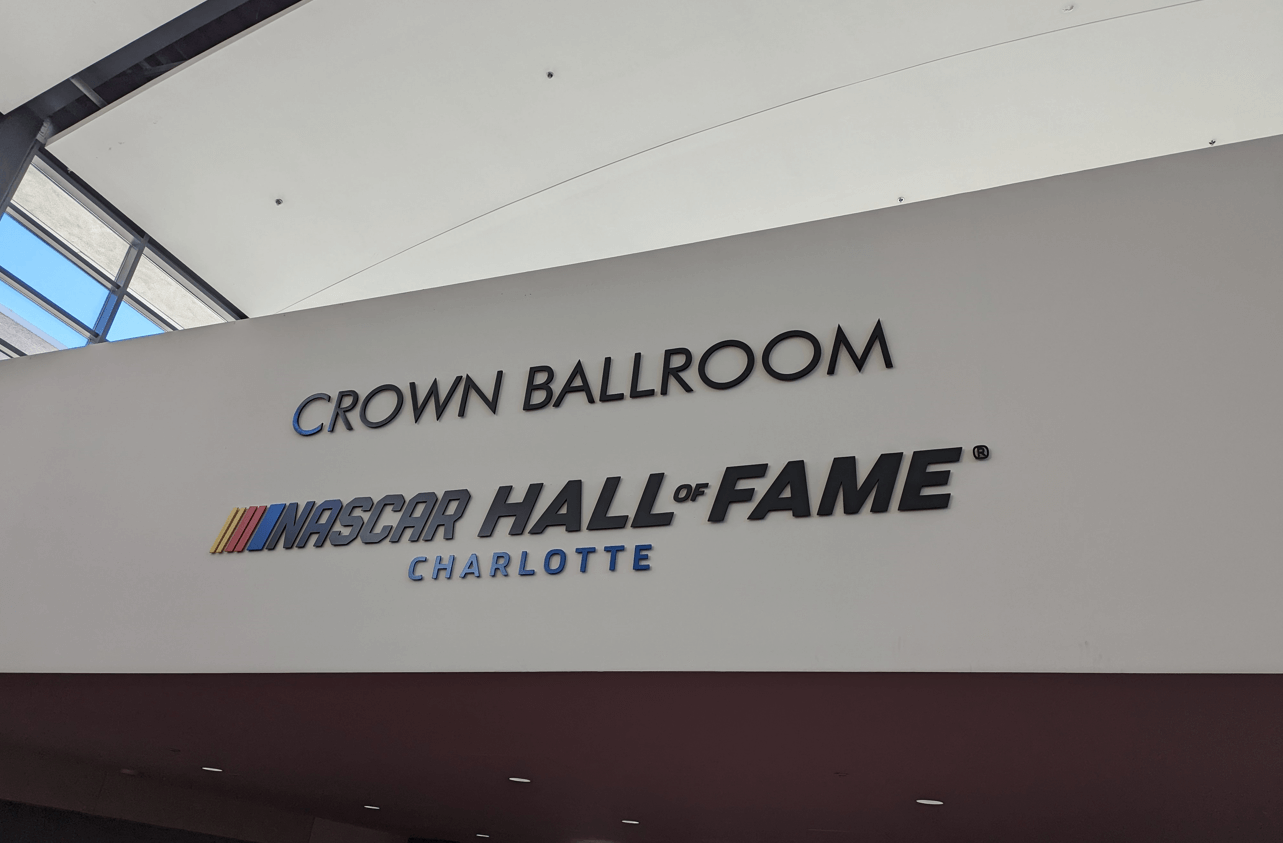 I'm not a huge NASCAR guy, so I wasn't sure how I would like the event but it was actually very interesting and I found myself walking around the entire place multiple times. It was also great place to network with other attendees and see old friends!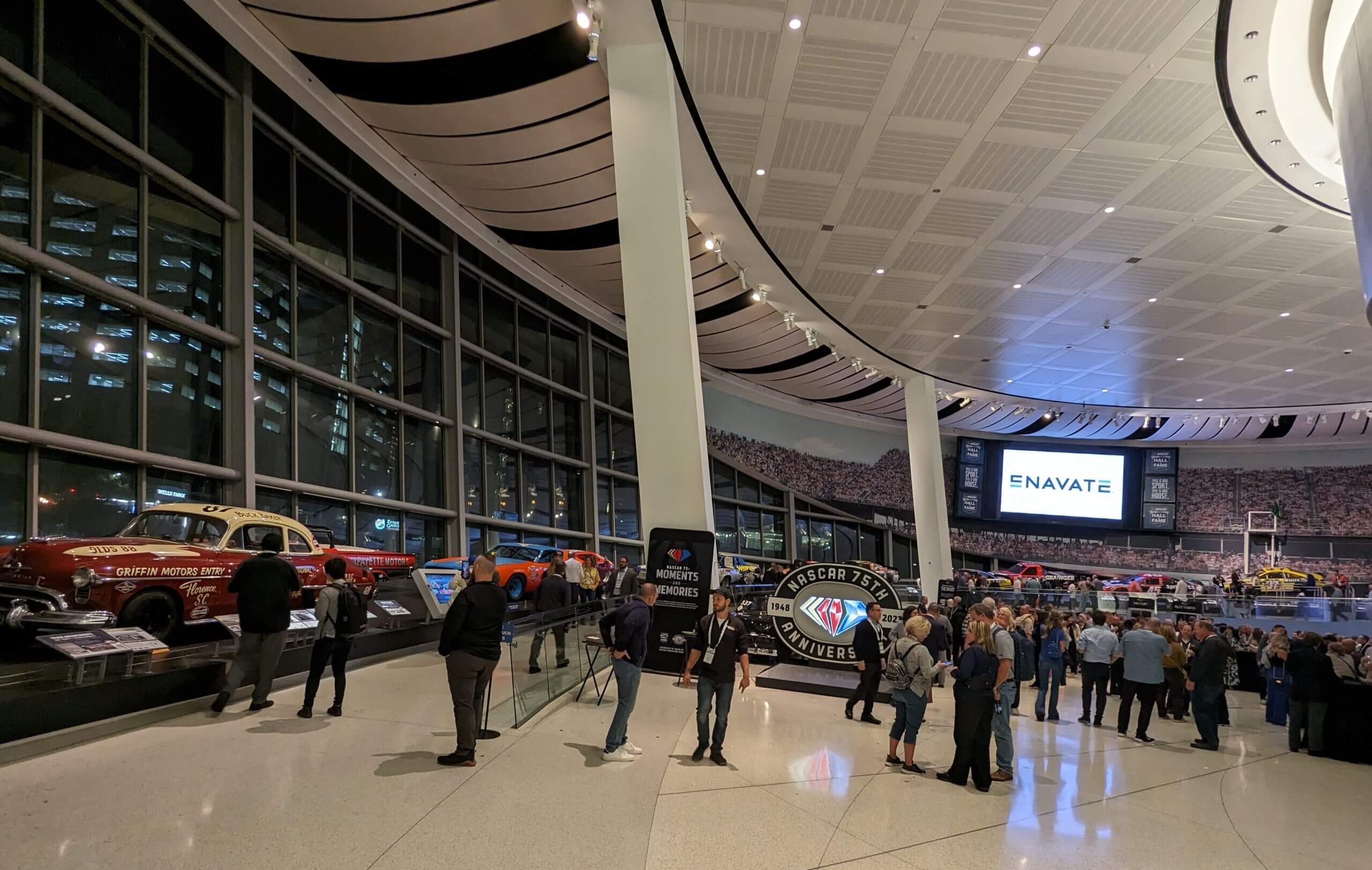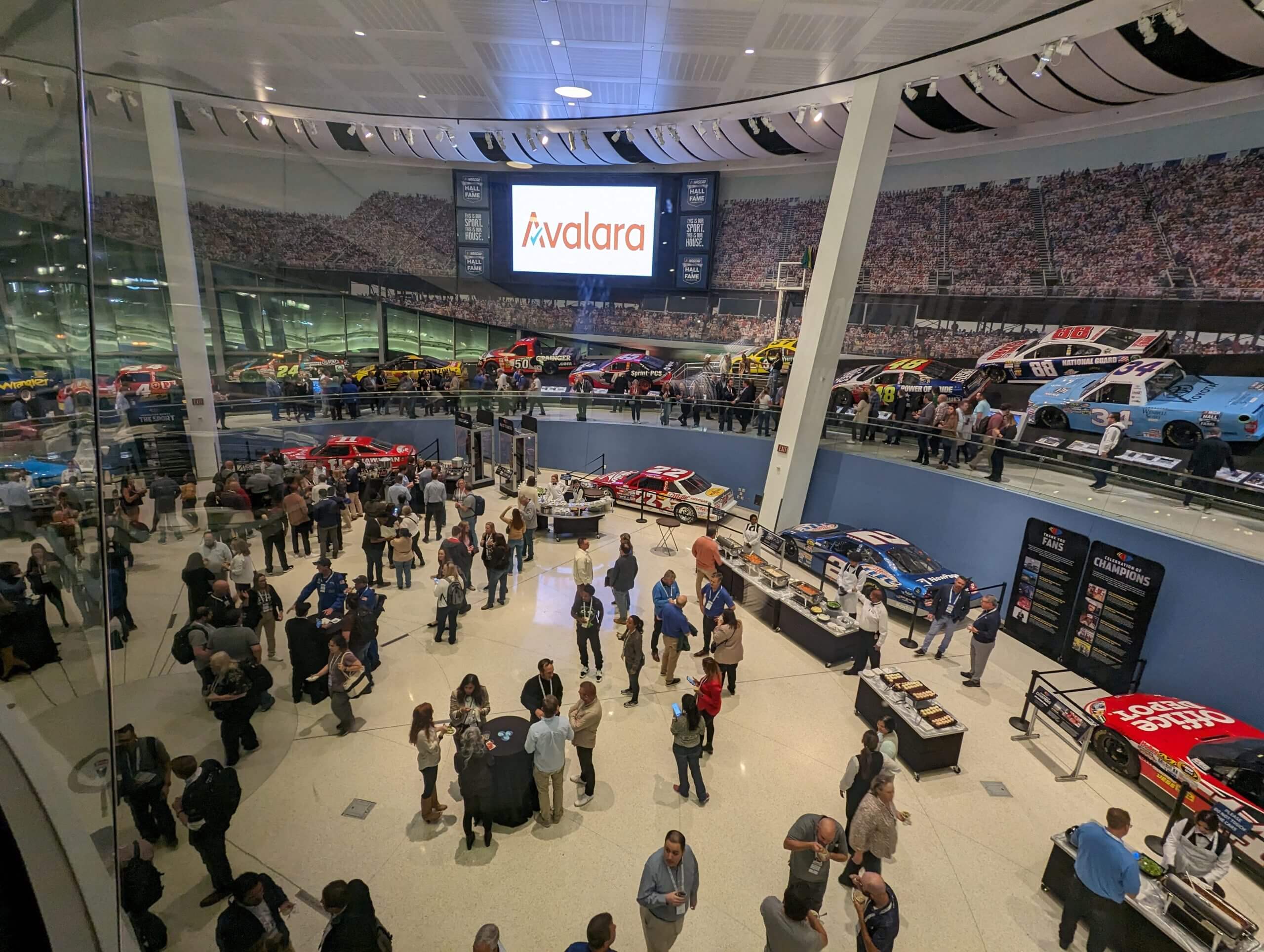 D365FO Security – Common Security Mistakes and How to Avoid Them
Thursday morning was busy as there were multiple great sessions. The first with my Protiviti colleague Chris Katz presenting a session on common D365FO security issues we see clients run into and best practices on how to avoid them.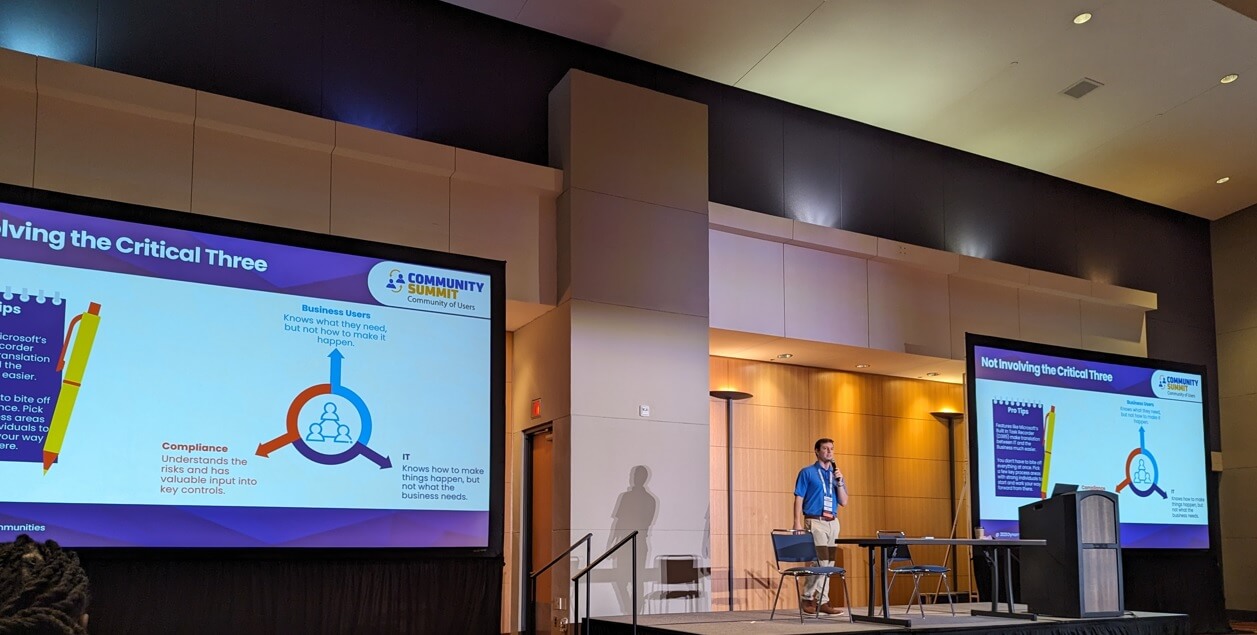 X++ Extreme: Boost Your Development Skills with Proven Tips and Tricks
And the other session with Peter Ramer and Nathan Clouse on tips and tricks to boost your X++ development productivity. This is a 'content dense' session that I would recommend to anyone who wants to improve their X++ development experience (the Mario and Luigi impersonations are just a bonus!).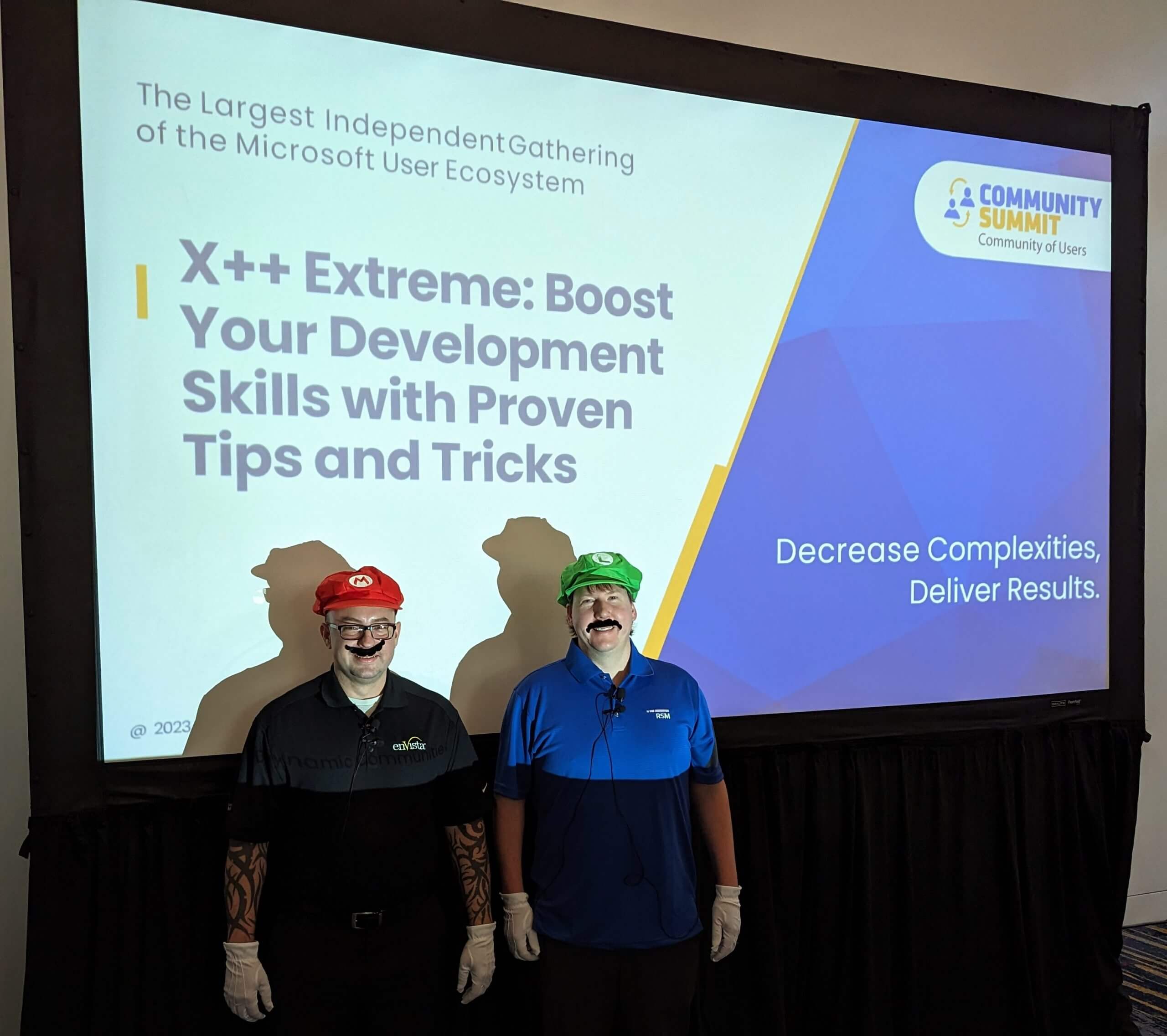 D365FO Upgrade MVP Roundtable
For my final session at Summit, I took part in a interactive session with 7 other Microsoft MVPs to share best practices and answered questions around upgrading or migrating to D365FO. It was a great session and thanks to Elif Item for the idea of getting this great group picture!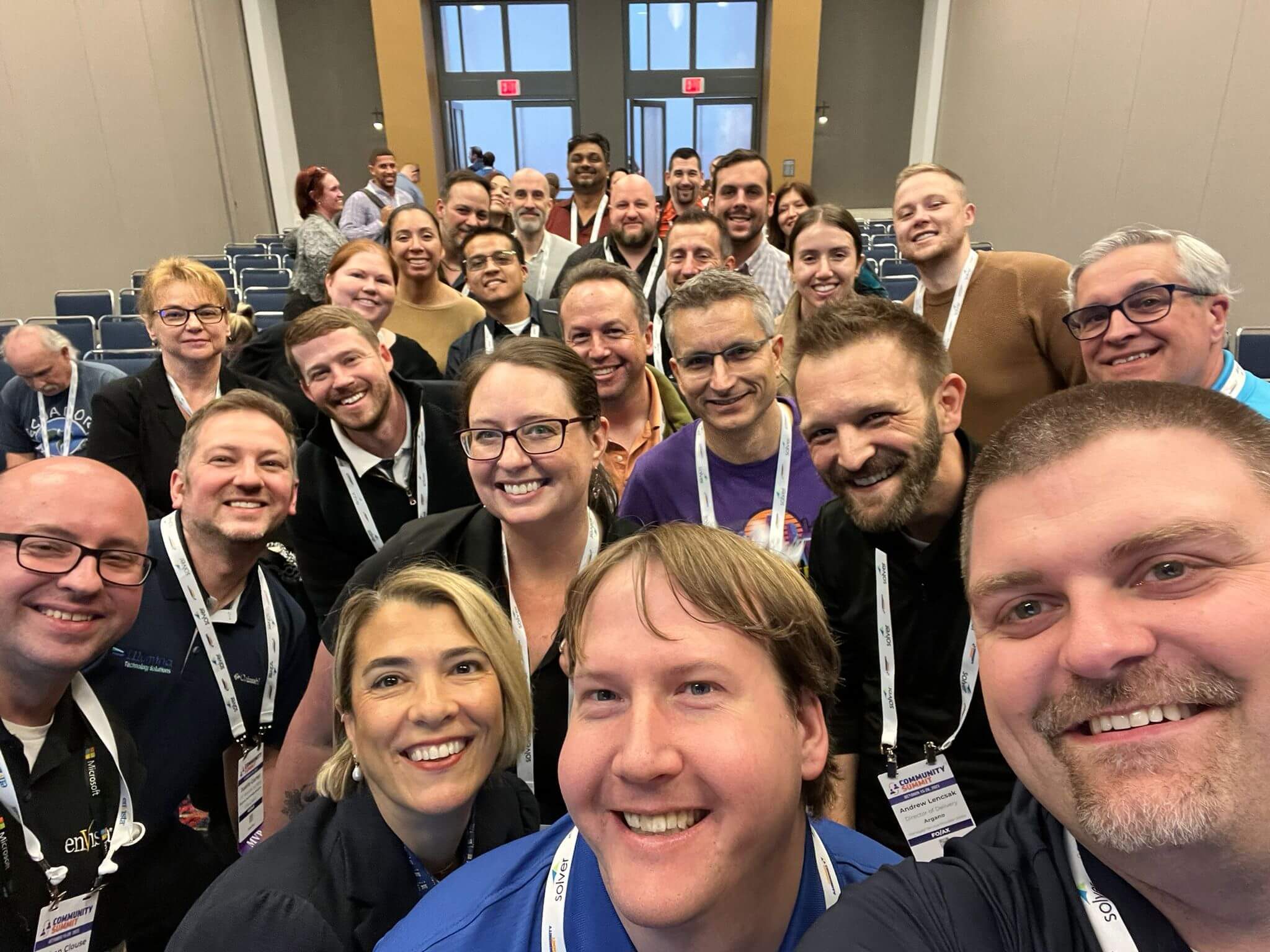 Expo Time
Walking around the exhibit hall, its always good to catch up with contacts at the different partners, ISVs, and VARs in the Dynamics 365 space.
I was excited to stop by the XPLUS booth and finally meet Bartosz Szpiech, the XPLUS tools are most known for their test automation tools but they also have great security and licensing features as well.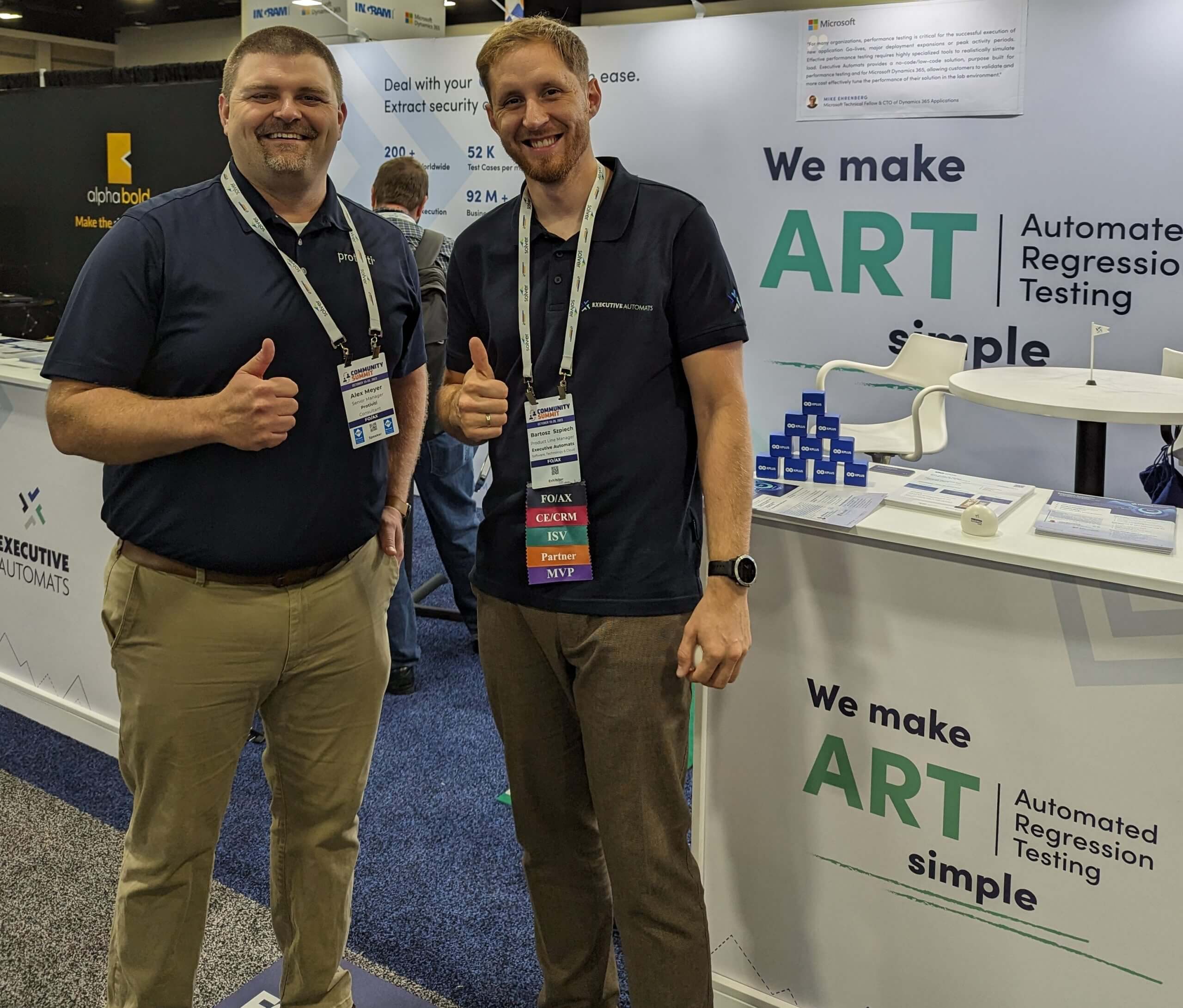 It was also good to see friends at Docentric, they create great tools to help create customized documents (a free version is available). Miha Vuk and others at Docentric are also hosting their second user group conference called Dynamics Minds hosted in Portoroz, Slovenia. Be sure to check it out and get registered!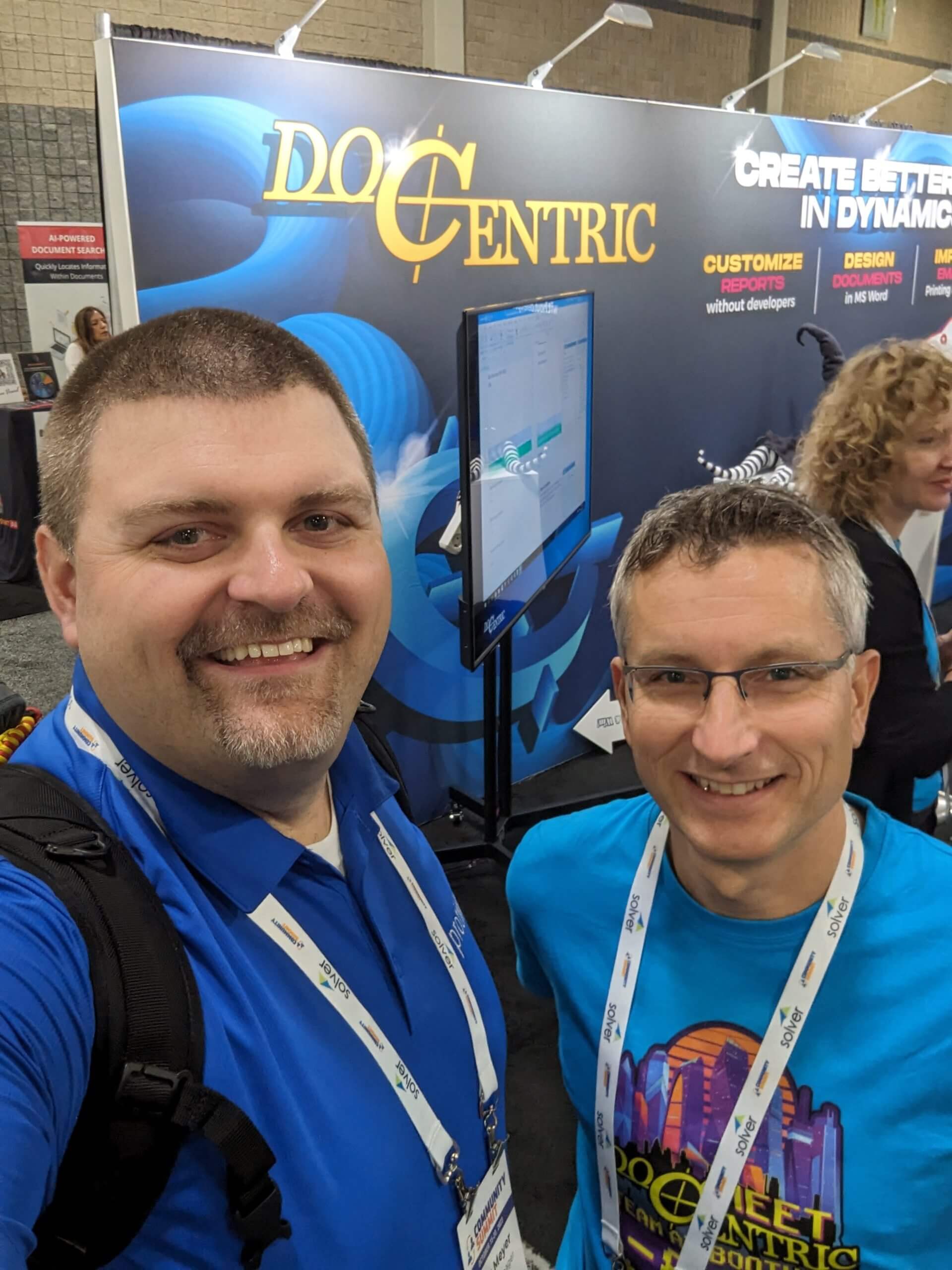 I also chatted with Jon Phipps and the rest of the To-Increase team about their data management and security tools. They have lots of cool stuff available and coming soon, definitely be sure to check them out. The only thing missing was seeing by 'security brother' and fellow Microsoft MVP André Arnaud de Calavon, will hopefully be able to catch him at a future conference.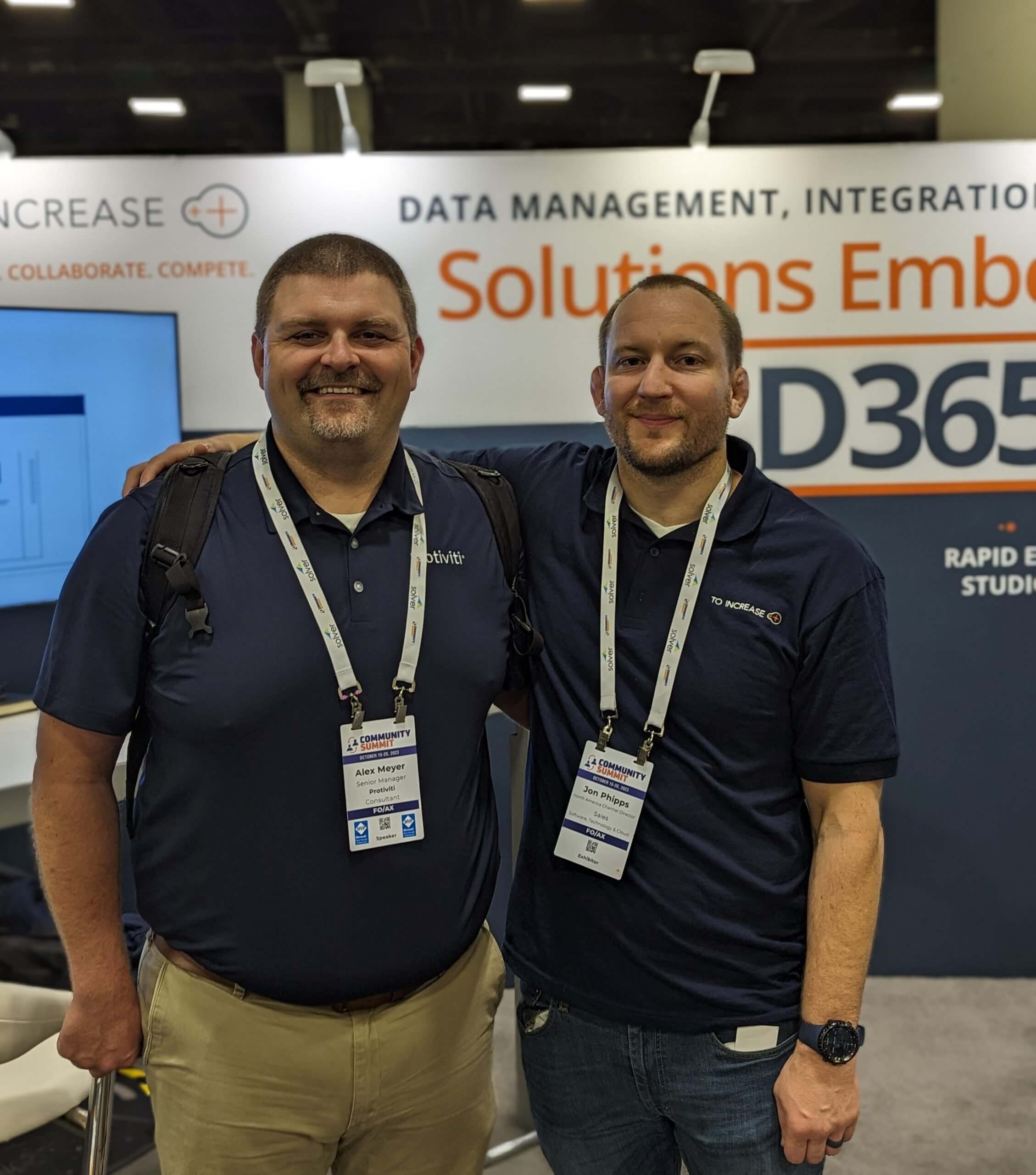 And of course, I had to stop by the Fastpath booth and see old colleagues and lots of close friends (like Gina!). Really looking forward to seeing their identity access governance solution!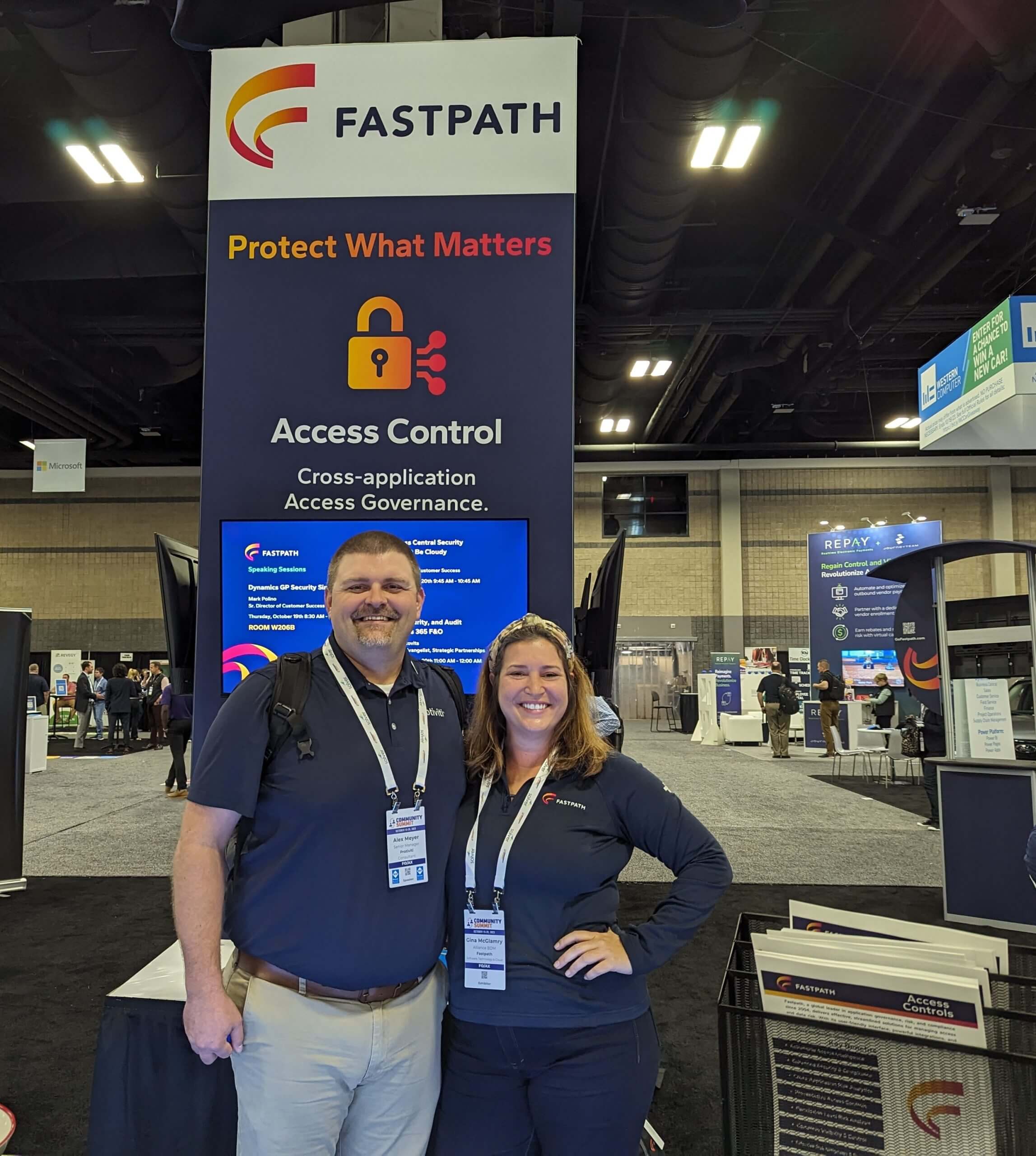 Dynamics AX/365FO Medic Desk
I also took part in the Dynamics AX/365FO Medic Desk during the conference, which allows for conference attendees to come and ask questions about the solution. These discussions normally are very deep technical or functional topics and always extremely interesting to see issues customers are running into.
It also is a great time to catch up with other community (and Microsoft) leaders, it's great to be able to hear insights from Anne Krupke.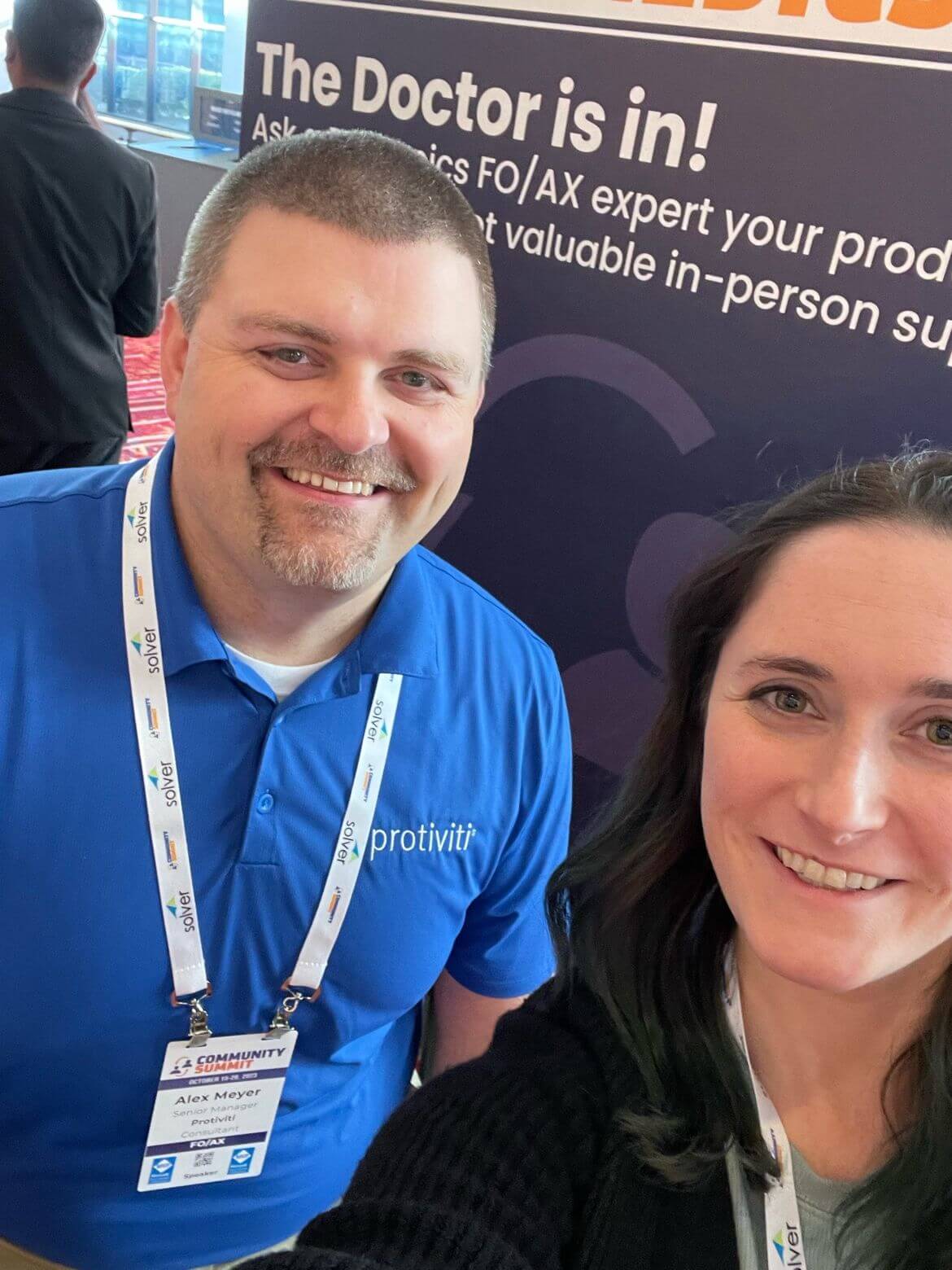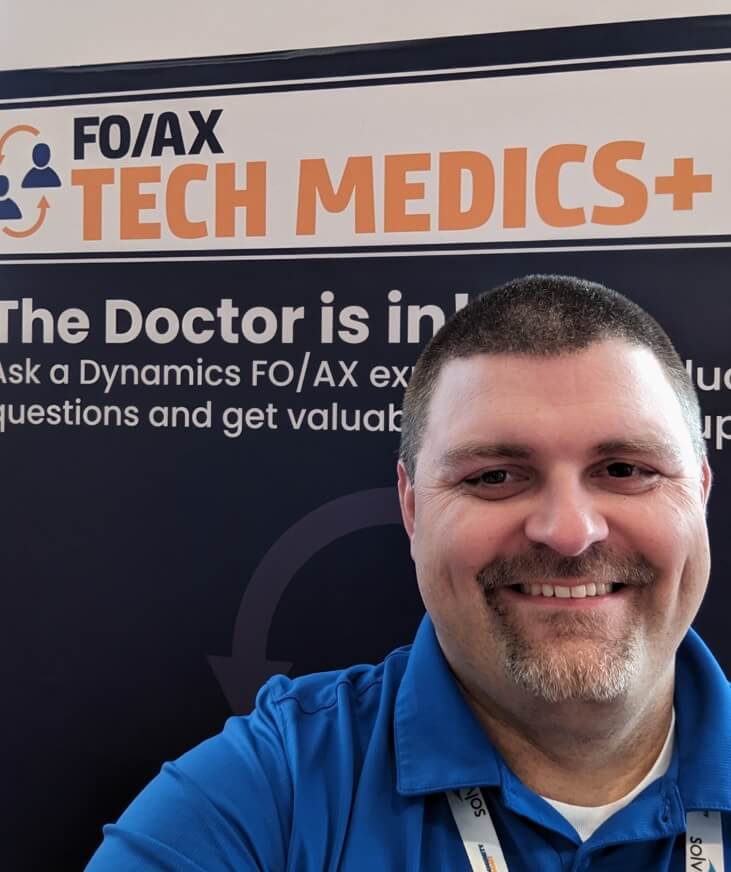 Pictures with Friends
There were also many great photos with many great friends!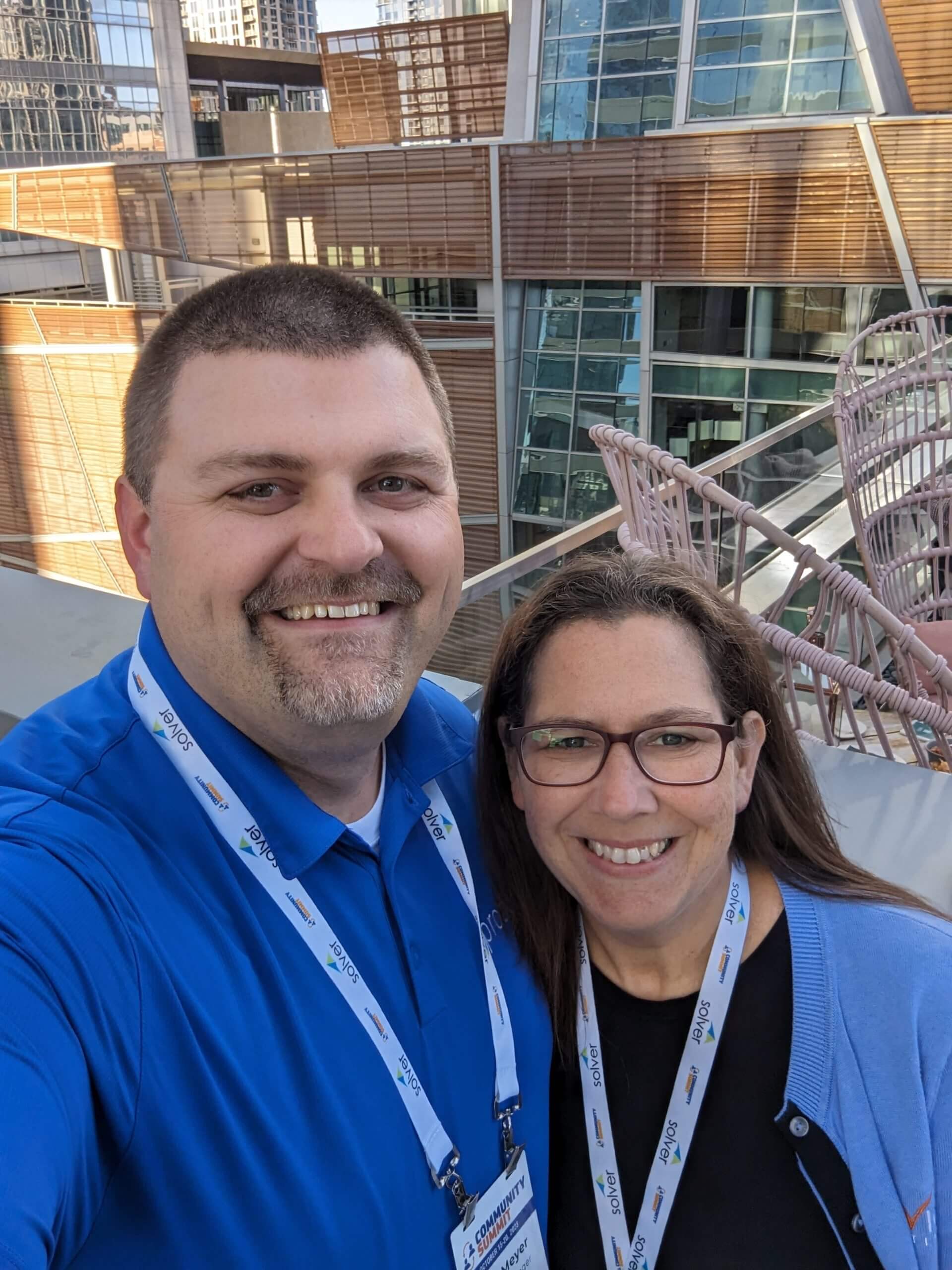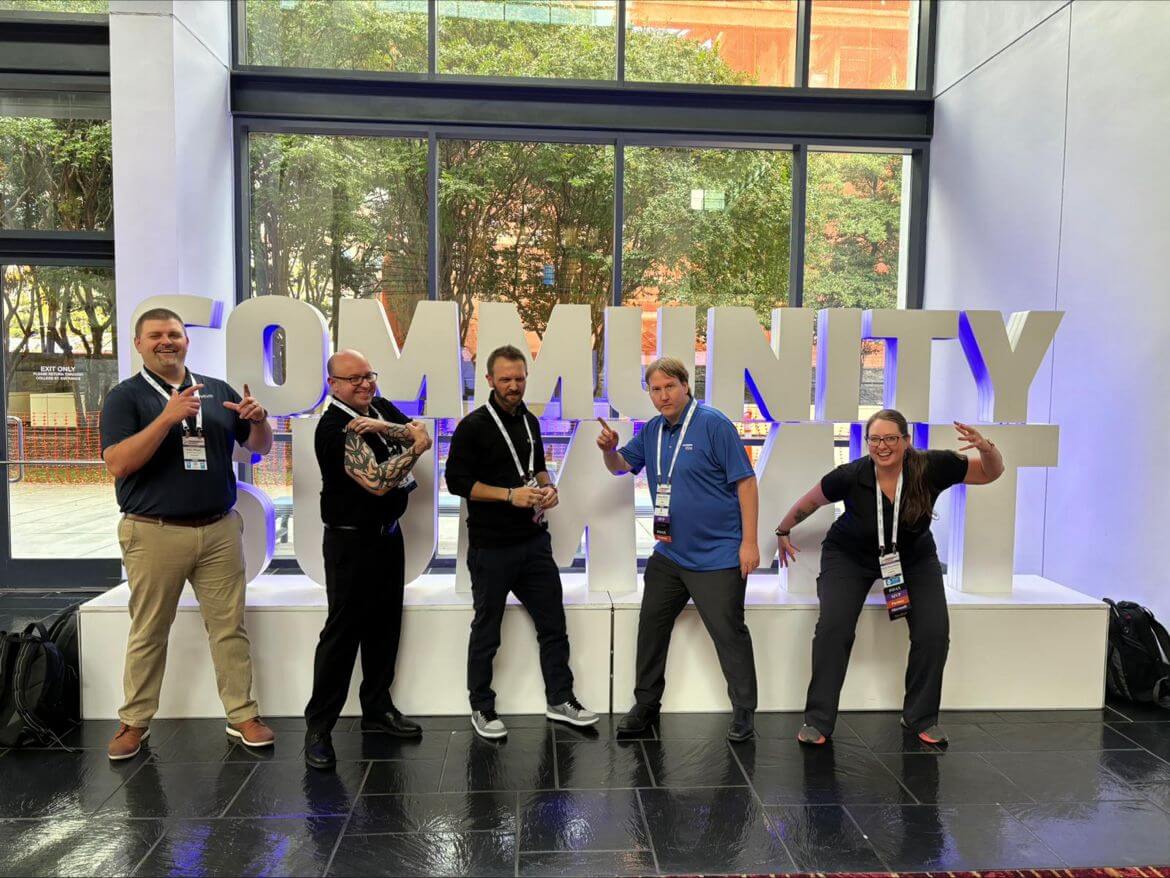 Get Registered for Next Year
If you got excited seeing all of the great sessions, experiences, and networking opportunities I showed above, be sure to get registered for Dynamics Communities North America Summit 2024 being held October 13th – 17th in San Antonio!